Need a new well drilled and plumbed on your property? Looking to have a test well set up? F & W Well Drilling, Inc. is here to make sure your needs are met! Our company has all of the necessary equipment and expertise to provide you with the agricultural, commercial or residential well drilling in Lansing, MI you need to get clean, safe, potable water. Moreover, we'll even case it and provide pump services, making us your all-in-one well drilling solution.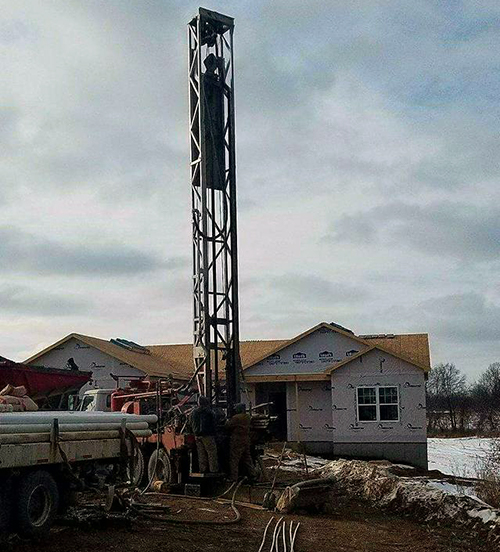 Well Drilling
When you need a new well dug on your property, don't call just anyone! Let the expert team at F & W Well Drilling, Inc. probe your needs and put our decades of expertise to work to drill you the ideal well. We're familiar with everything about the process, including the types of soil mid-Michigan properties are known for, as well as the location and depth of the water table in this area.
More than just being knowledgeable about well drilling itself, we're also attentive to the unique needs of various types of customers. Whether you need a residential water well drilled for your home, an agricultural well for irrigation purposes or commercial well drilling in Lansing, MI for a new business development, we're equipped to deliver the drilling service you need.
Commercial
Residential
Agricultural
Geothermal Drilling
We don't just drill into the water table! Because we have all of the right equipment and understanding of the drilling process, customers also call on us for geothermal drilling projects. If you're installing a geothermal heat pump in your home, contact us for drilling services you can count on.
Let us Drill Your New Well
If your old well simply isn't safe or viable any longer, or you're developing property and need an inaugural well, F & W Well Drilling, Inc. is ready to help. We drill for residential, commercial and agricultural wells throughout the region, ensuring yours is plumbed and serviced accordingly. Contact us today at 517-484-0830 for service.